2/15/2017

Richard Snow
Professor of Practice, Newcomb Department of Music
Like it or not, the personal computer has taken its place next to traditional acoustic instruments as a primary outlet for musical creativity. Students taking courses in the Music Science and Technology program of Tulane's Newcomb Department of Music constantly negotiate the relationship between music making and technology.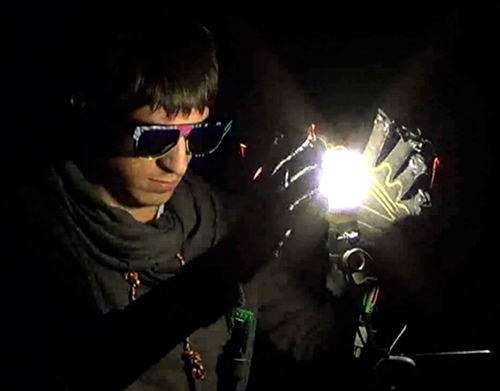 In the 2000-level music course Introduction to Computer Applications in Music, students have a chance to survey the field of technology and creative music making. Course topics range from music notation software, audio editing, mixing and recording, to computer music composition and even computer programming for musical applications. More advanced courses like the 4000-level music course Music and Digital Signal Processing go deeper into computer programming for audio signal processing, sound synthesis, algorithmic music, and custom digital instrument design. The 4000-level music course Music Performance Systemsorients the student toward the design and fabrication of custom physical controllers for the live performance of custom musical instruments. In addition, students design and build custom synthesizers controlled by cellphones, cameras, analog sensors, and even game controllers before composing music for an ensemble of student designed instruments. For students interested in individualized lesson plans, APMS 2218-03 Composition for Electronic Media offers a chance to work one on one with a professor while pursuing large scale computer music composition projects.
Students taking Music Science and Technology courses have access to a computer music composition studio with recording, editing, and mixing capabilities in up to eight channel surround sound. The Music Technology program also maintains a lab with 8 computer workstations equipped with midi keyboards, headphones, and software for music notation, midi arranging, computer music composition, and programming for audio applications. Our students present public semester ending concerts of their own music in Tulane's Dixon Auditorium and regularly present their music at regional conferences and festivals of computer music.
Pioneering synthesist and composer Wendy Carlos elevated the electronic music industry in the 1960's. Like her seminal album, Tulane's Music Science and Technology program is "Switched On"!