Faculty in the Field: Emilia Oddo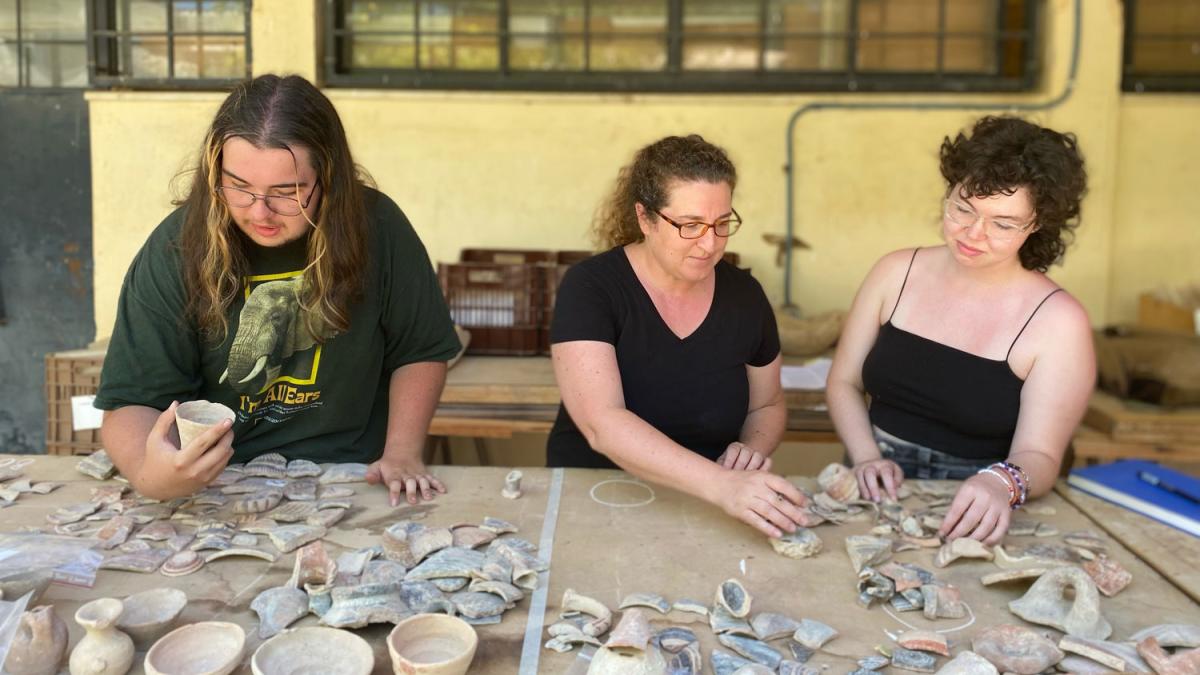 From left to right: student Sean Peek, Professor Emilia Oddo, student Rhys Karasavidis.
Tuesday, September 13, 2023
This excerpt was written by Associate Professor of Classical Studies Emilia Oddo. Much of her research has focused on the ways in which pottery style is manipulated to convey the identities of different geographical areas of Crete as well as different socio-political groups.
Over the summer, a team of Tulane undergraduate and graduate students, led by Classical Studies Professor Emilia Oddo, spent a few weeks conducting archaeological fieldwork in the Bronze Age site of Knossos (Crete).
This international collaborative research project, which Oddo co-directs, is called the Knossos Legacy & Sustainable Archaeology Project. While participating in the project, students received specialized training in ceramic analysis and archival research by systematically recording and interpreting abundant material that had been excavated, but never studied.
The Tulane team focused on the pottery from the so-called North-West Treasure House and the Arsenal, two buildings excavated by Sir Arthur Evans and Duncan Mackenzie early in the 1900s. Evans and Mackenzie found a rich trove of elaborate bronze vessels and other prestige objects, unusual for a regular residence. The Arsenal included so many arrowheads that the excavators concluded the building must have been used to store weaponry.
Age old research questions around the real character of the buildings, their role, and why were they built so close to the Palace were all posed and discussed by students during this trip — cementing in them a lasting connection to the site, and to those who have worked to excavate it over the years.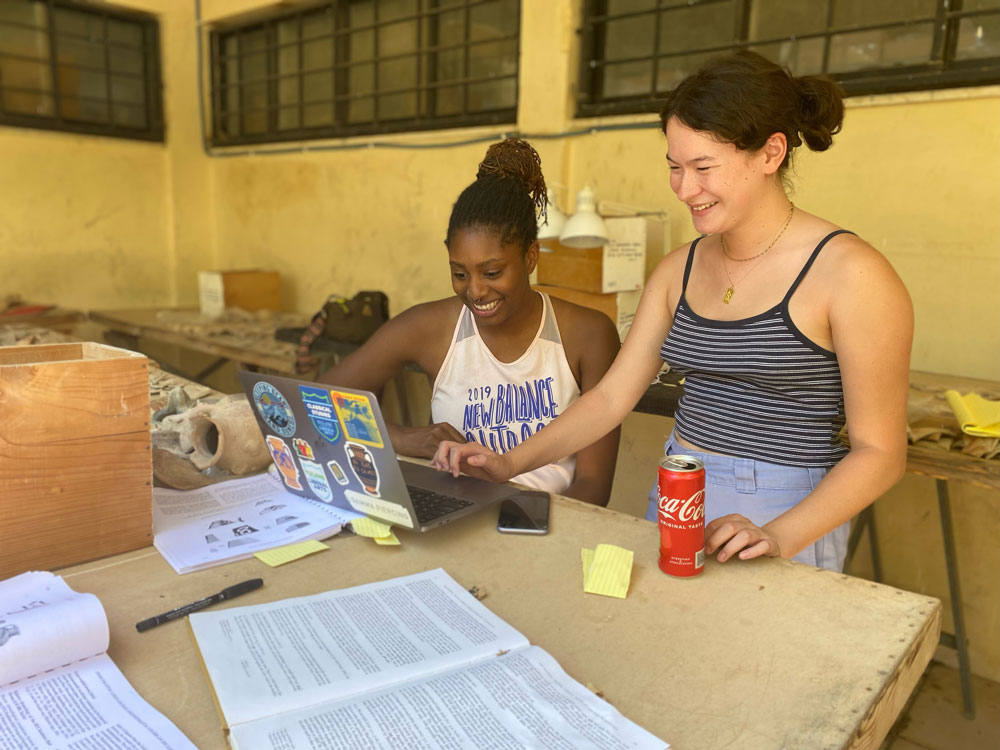 Tulane students Felicity Sorenson and Vesna Kesic work on identifying and recording pottery from Arthur Evans 1905 excavation.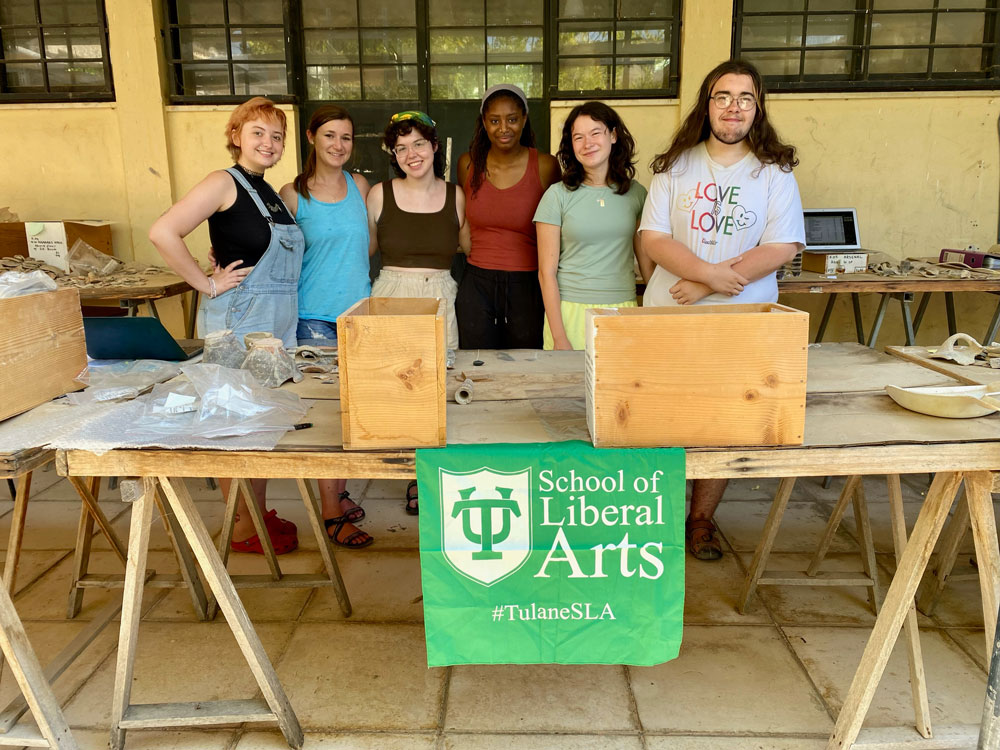 Students proudly pose behind a Tulane School of Liberal Arts flag they brought to Crete for their archaeological fieldwork at the site of Knossos.