Classical Studies focuses on understanding the world of the ancient Mediterranean—including Greece, Rome, and surrounding cultures—by studying its languages, history, art, and archaeology. We offer major and minor tracks in Classical Studies, Latin, or Greek, and encourage all students to sample broadly among our offerings even while concentrating in a particular field. In addition to courses taught in the ancient languages, we teach literature in translation; history, art, and archaeology surveys and seminars; and courses on topics as varied as mythology and religion, Roman law, ancient leadership, and gender in the ancient world. Our program focuses on developing skills in critical thinking, reading, and writing, and all majors complete independent research projects. Our students find that exploring the past invites new perspectives on the modern world while opening doors to the future, and recent graduates have pursued advanced studies at the M.A. and Ph.D. level, medical school, law school, the Peace Corps, and careers ranging from teaching, to publishing, to business.
Undergraduate Program
The Department of Classical Studies allows students to design major and minor programs of study with broad exposure or more focused concentration in the fields of language and literature, art and archaeology, and ancient history.
Undergraduate Program – more about our undergraduate program
Graduate Program
Tulane's M.A. program in Classical Studies prepares students for further academic work in Ph.D. programs, for teaching in secondary schools, and for other types of careers. We emphasize building our students' skills in Latin and Greek, while encouraging them to explore the ancient world through archaeology and ancient history. Our small, selective, and highly personalized program makes Tulane an excellent choice for those who are ready to engage deeply with the ancient Mediterranean in all its complexity.
Graduate Program – more about our graduate program
Campus Location & Contact Information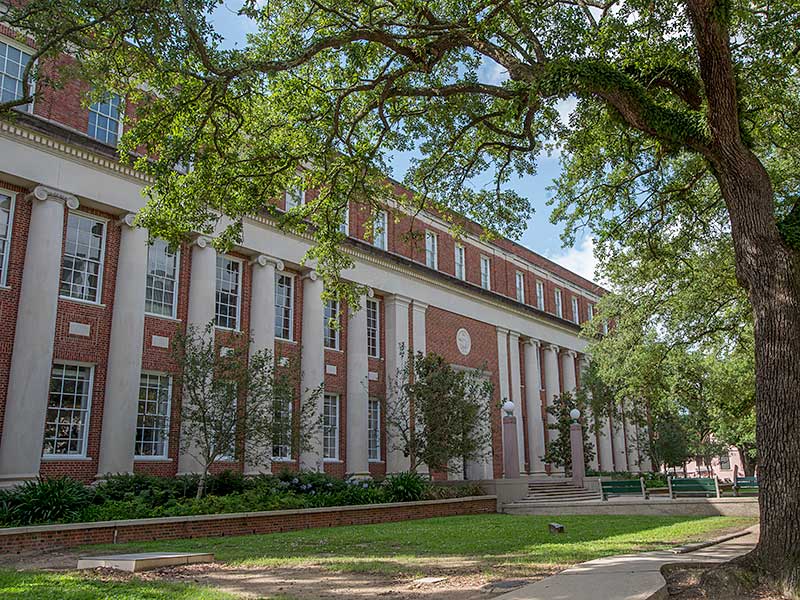 Classical Studies
School of Liberal Arts
Tulane University
210 C Joseph Merrick Jones Hall
New Orleans, LA 70118
504-865-5719
People – Departmental Members