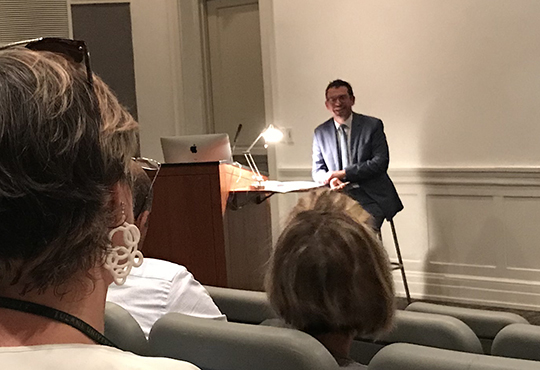 I meant to be a bit provocative—not to show my cards. "Do we need language requirements for a global education?" This was the title I gave to my lecture on October 15, which served as the keynote to International Education Week.
The implicit question is what the relationship between studying second or third languages and a globally sophisticated approach to the liberal arts may be. The administrative provocation is whether school- or university-wide requirements are, or should be, the drivers.
There was a good audience in attendance at Tulane's Stone Auditorium that night, ranging from language faculty, undergraduates, and Ph.D. students to scholars who use languages other than English in their research, and even another dean—the new dean of the School of Architecture, Iñaki Alday, originally from Barcelona.
Scott Pentzer, the Associate Dean for Global Education, had organized the week of events. He invited me to speak because of my writing on this topic and my advocacy for language learning. In 2016 and 2017, I served on the American Academy of Arts and Sciences Commission on Language Learning, as requested by a bipartisan group of members of Congress. And in my previous position at Northwestern, I led language efforts both on campus and working with Chicago Public Schools.
The discussion during and after the talk centered around innovative curriculum as a major force in attracting students beyond specific requirements. (SLA requires demonstrated proficiency, as measured by passing a course at the 2030 level or above.)
I strongly believe that developing high proficiency and fluency in any of the world's languages is one of the most valuable preparations for a global economy and profoundly interconnected world. The world may be learning English more and more effectively, and the machines are getting better at translating, but the leaders of the future will be those who are able to move between languages and cultural systems and not be reliant on others to translate, with all that is lost and gained in the process.
 
This week's newsletter gives more examples of how language is activated by work outside the typical pathways. Sophomore Patrick Urbine describes the synergy between his enrollment in Professor Megwen Loveless's intensive Portuguese course and the Brazilian Music Ensemble. And we follow Russian Professor Lidia Zhigunova with her students to the New Orleans Russian Community Center, where they engaged in matryoshka painting and built their vocabulary, both linguistic and culinary.

And as to the fuller answer to that purposefully provocative question? Stay tuned on that, both for more writing and further examples as Tulane's own investments in language learning are only beginning. I can't wait to share more!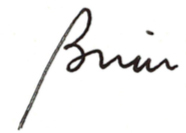 Read more from the SLA October 24, 2018 Newsletter.