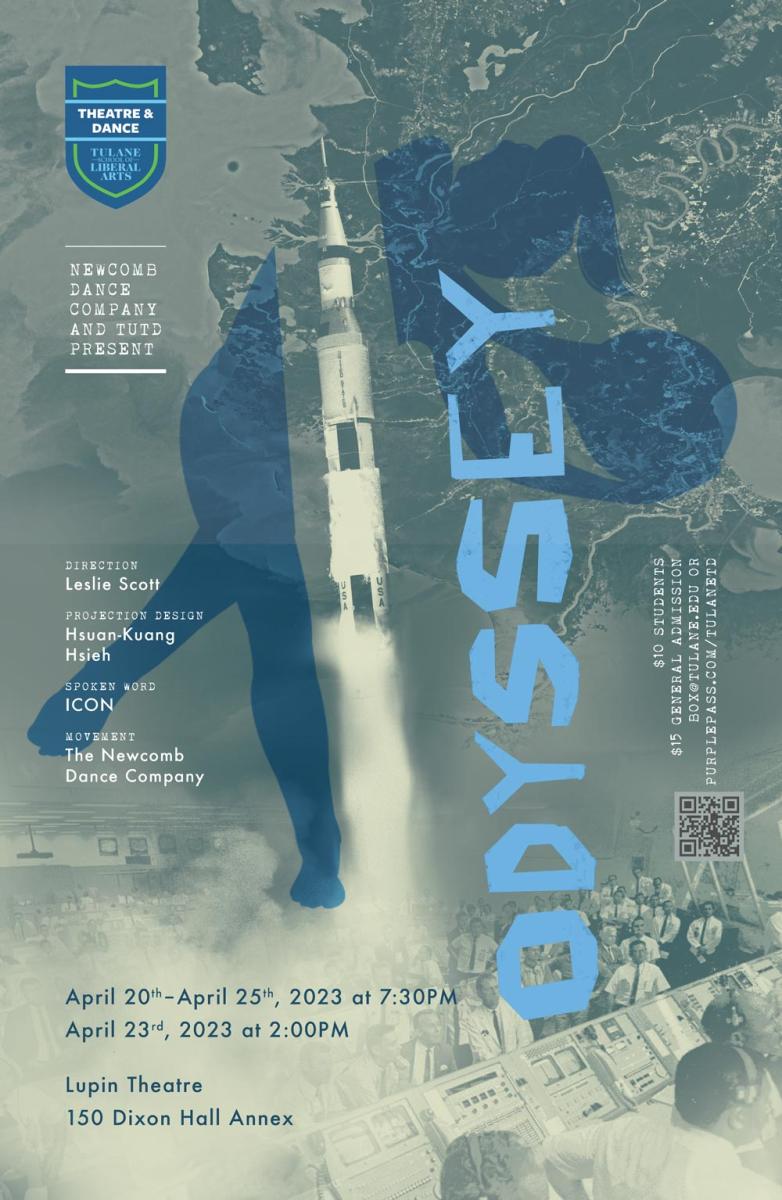 The Newcomb Dance Company is a very special part of the Tulane University Theatre, Department of Theatre and Dance, Newcomb Dance Program. While dance has been a part of the curriculum at Newcomb College, (Formerly, Women's Coordinate College of Tulane University) since its founding in 1886, the origins of Newcomb Dance Company began in 1940 when Frances B. Bush founded Newcomb Dance Club under Minnete L. Starts. Growing, the club became Newcomb Dance Company in 1984 under the direction of the current faculty to provide more in-depth support and study for movement and dance disciplines. Newcomb Dance continues to be an important adjunct to liberal arts education as a whole and specifically for Tulane University offering BAs, BFAs, and MFAs in dance in a variety of specialties.
Today, Newcomb Dance Company follows its vision for dance excellence and is led by Artistic Director, Assistant Professor of Dance and New Media, and Dance Coordinator, Leslie Scott. The department is chaired by Victor Holtcamp.
The Newcomb Dance Company requires dedicated students to audition for acceptance into the program and in return gives students theoretical instruction and practical experience by presenting a dance performance for the public in the spring and a technique performance for faculty in the fall. Dancers work with faculty and guest artists during their studies and take company classes in addition to standard technique classes.
NDC Artistic Director: Leslie Scott. Film Director + Editor: Leslie Scott. Drone Videography: Sean O'Grady + Grace Choreographers: Madyson Barbain, Sasha Cox, Maddie Nelson, Camille Gorena, Catie Mae Carey, Akelah Sherman, Ruby Simon, Abby Gluckman,
Performers: Mady Barbain, Catie Mae Carey, Sasha Cox, Julia Garrett, Abby Gluckman, Camille Gorena, Maddie Nelson, Aneri Patel, Jessica Powers, Shelly Rogers, Maya Ross, Akelah Sherman, Ruby Simon, Paige Zeltzer Student Producer: Jess Powers
For more information on audition requirements for the Newcomb Dance Company and related major questions, please contact tutd@tulane.edu or Leslie Scott.