Tulane Classics major, Grace Olwell (class of 2022), describes her summer experience participating in the summer 

program "

Excavating the Aegean: The Despotiko Field School" through the College Year in Athens (CYA).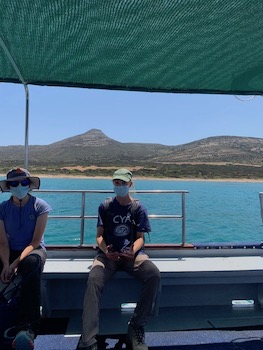 Greece in the summer is a state of mind. And it is hard to forget once experienced. This past summer I participated in their Excavating the Aegean: the Despotiko field school. This summer course offers students the unique opportunity to actively participate in the excavation of one of the most prominent sanctuaries of the Aegean, situated on the uninhabited islet of Despotiko. During my four weeks there I gained first-hand experience with archaeological fieldwork methods and theory. We dug up a myriad of pottery sherds, discovered a new cistern network, and moved tons of dirt. When working in the museum storage room we cleaned an abundance of pottery both plain and decorated and practiced our sketching skills. The excitement around any particularly ornate piece and especially inscriptions was palpable.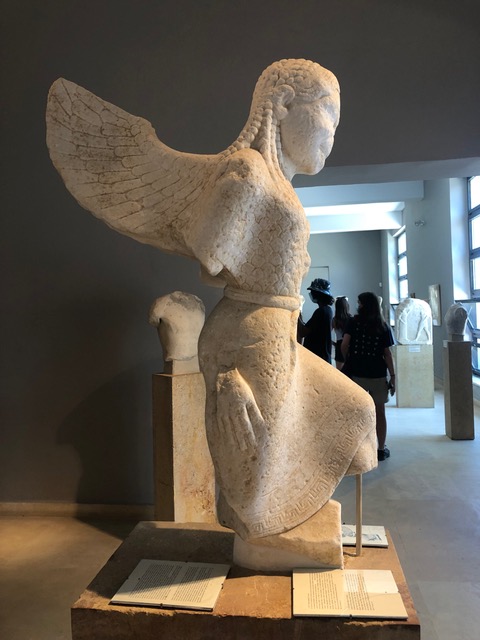 I also met some of the most fun and adventurous people who made the hard work in the sun exciting and dinner an event every night. The village we stayed in was near a golden sanded beach with a ton of shades of blue in the sea that I visited every day during our break. The locals in the village exemplified the vibrant Mediterranean summer culture with friendly tavern and coffee shop owners who make it easy to engage in the late-night lifestyle. The program's setting in the center of the Cyclades makes it ideal for island hopping on the weekends, which are always free and a well-earned break from the hard work-filled days of the week. I was able to visit several different islands during my time, both for the day and long weekend trips. I would recommend this CYA program to anyone as it was perfectly tailored to combine academics with authentic experiences. Giving students valuable field skills and academic knowledge while letting them enjoy the Mediterranean summer and Greek culture. Also, I got to meet Tom Hanks!