Following in their family tradition of philanthropy, Ashli Rosenthal Blumenfeld (NC '03) and Todd Blumenfeld (B '03), are giving back to Tulane. Through a generous gift to the New Orleans Center for the Gulf South (NOCGS), the Blumenfelds along with Ashi's parents, William and Rozanne Rosenthal, have created the Rosenthal Blumenfeld Endowment to support the exploration, documentation, and study of the diverse food cultures of the Gulf South. The gift will empower NOCGS to cultivate a program that deepens understanding of the role of food in our lives, economy, and environment and celebrates our region's rich culinary traditions.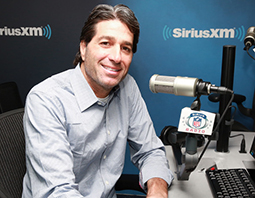 Bruce Murray sees his professional success as a radio broadcaster and his experiences at WTUL as an important continuum. He credits his studies in the liberal arts as giving him a diverse education and the skills in speaking, reading, writing and critical thinking necessary to succeed. That's why he made a generous gift to support the Television and Radio Fund in the School of Liberal Arts.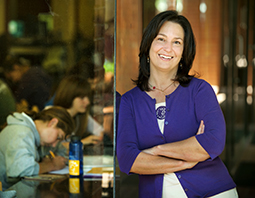 SLA alumna Jane Wolfe says that religious studies changed her outlook on life. "It opened my eyes," says Wolfe, who graduated from Tulane in 2012 with majors in religious studies and history. "It expanded my horizons. I'm the same Jane, but I'm different." Thanks to Wolfe's tenacity and a generous gift she made to SLA, the religious studies minor has been resurrected for the spring 2017 semester.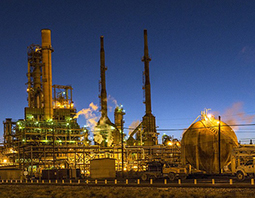 Too often, little attention is paid to the localized impact of the petrochemical industry. This year, the School of Liberal Arts aims to change that by devoting its annual Focus on the Environment program to an exploration of the effect of the industry on the region's environment. Made possible by the generosity of Charlotte and Fred Hubbell, this year's series is called "Petrochemical City: The Costs and Consequences of Petrochemical Industrial Production on New Orleans."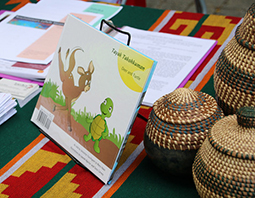 The month of November was National Native American Heritage Month. A celebratory festival was held on Tulane's uptown campus on November 18. The Tunica-Biloxi tribe from Marksville, Louisiana and the Pointe-au-Chien tribe from Bayou Point-au-Chien, Louisiana each brought information and artifacts representing their respective heritages and cultures. The Tunica-Biloxi also read a collection of children's stories in the Tunica language.
Message from the Dean
Generous Support Enables Outstanding Research and Teaching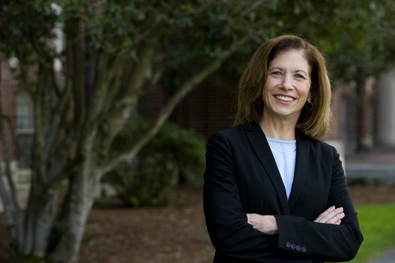 Throughout the School of Liberal Arts, amazing teaching and research are taking place. Faculty are exploring the world as we know it today, as it was and as it might be. Through performances and shows, as well as monographs, articles, and book chapters, they are serving to challenge and inspire, demonstrating the power of research and creativity.
---
Recognizing Accomplishments
SLA Faculty Showcase Reception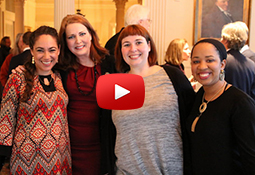 ---

In the mid eighteenth century, many British authors and literary critics anxiously claimed that poetry was in crisis. Complaining that modern poets only plagiarized classical authors as well as one another, these writers feared poetry's complete exhaustion, asserting that no new subjects for verse remained.
---
New Orleans Shakespeare Fest at Tulane Celebrates Benefactor
"Herschel Abbott loves Shakespeare and we love Herschel." This statement opened the invitation extended by the Advisory Board of the New Orleans Shakespeare Festival at Tulane, inviting the many friends of Herschel L. Abbott, Jr. to join in a celebration of the man and his extraordinary accomplishments.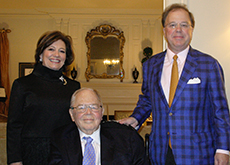 ---
Renowned New York Times columnist Maureen Dowd spoke at Tulane on November 16 about the politics and personalities of the 2016 presidential race. Her appearance was made possible by School of Liberal Arts Dean's Advisory Council member H. Andrew Schwartz.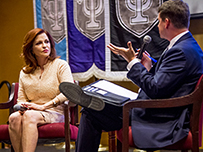 ---