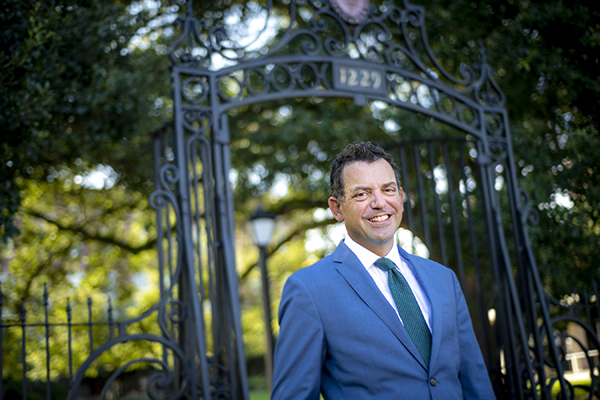 What does it mean to be living in "historic times"? Aren't all times historic? I've been thinking about that well-worn phrase a lot over the past several months as our lives have been upended by multiple crises: medical, economic, environmental, social, and political.
When one hears seasoned news commentators say that they don't remember something happening in their lifetimes, or that the last historic parallel for it is the 1910s or 1920s, or when there has never been an occasion of it, it gives one pause. And then to step back and recognize that these otherwise exceedingly rare and disparate events are overlapping in time—it forces a reckoning.
Time itself is affected by pandemics, as it is by environmental crises and a presidential election. We are living now in "phases" and have learned to count isolation days. We have learned that the word "quarantine," which for this particular virus refers to two weeks, comes from the Italian word quarantina, meaning "forty days," the amount of time ships from plague-stricken countries were kept offshore in 14th-century Venice.
In other contexts, I have compared the challenge of life during this pandemic with its closures and the rupture of plans as like a marathon. For long distance runners, the idea of pacing is familiar. Knowing how long the race is helps you to pace accordingly. One of the aspects of our current situation is not knowing how long its duration will be. We keep running and running and running…
Running multiple races all at once is, frankly, unbearable. Now is the time to step back and reflect on the collective exhaustion that so many of us are feeling. And that we are mere days away from a presidential election that people of both parties agree is deeply consequential requires us to pause.
This issue of our newsletter brings together scholars and students alike from the School of Liberal Arts with pieces on civic engagement, the Court, voting, and the campaign itself to bring a wide range of context to the upcoming election.
And on October 29 at 7 p.m., I will moderate a panel on Zoom called "Election 2020: Tulane Experts Bring Context to an Historic Election." Professors Karissa Haugeberg (history), Jana Lipman (history), Scott Nolan (political science), Robert Westley (law), and I will bring context—historical, legal, global and social—on an election whose impact will be felt for generations.
Be well – and be sure to vote!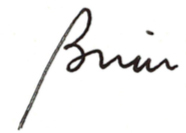 Brian Edwards
Dean and Professor of English