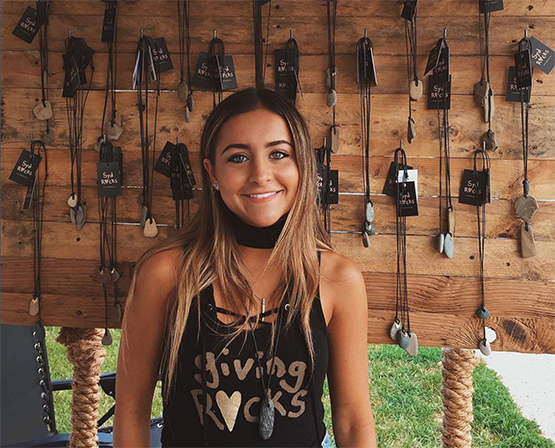 Sydney Martin, a junior double majoring in Psychology and Dance, combined her design abilities with her desire to help others and has raised over $700,000 for a rare form of pediatric cancer through her Giving Rocks Foundation.
---

Give Green is Tulane University's first-ever university-wide giving day. During this 24-hour event students, staff, faculty, alumni, and friends will come together and support what you love about Tulane School of Liberal Arts, with oppotunities to make your gift go even further with matching funds and challenges throughout the day. Give Green is a day to celebrate our collective power and transform Tulane through audacity and generosity!
Spotlight: School of Liberal Arts Management Minor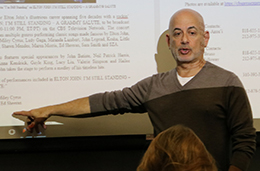 Public Relations is a discipline that nearly all will encounter during the course of their careers, no matter their fields. Through the School of Liberal Arts Management Minor, Tulane students can bolster their career journey through the SLAM 3050 Public Relations course. Like the SLAMM program itself, an understanding of Public Relations helps students distill the Liberal Arts disciplines into marketable job skills—writing, message development, presentation skills, teamwork, and strategic thinking, to name a few.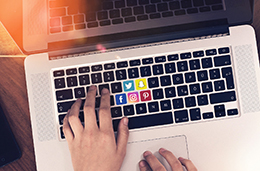 Long ago, you could tell a member of the media by the fact that he (and it always was a he) wore a hat with a card reading "press" stuck into it. And you knew that his biggest worry was getting his facts straight because, otherwise, he might be sued for defamation. Today, the media landscape looks very different: We all are members of the media because we can publish with a click of a mouse—and that means that we can be liable for both defamation and newer torts sparked by the internet.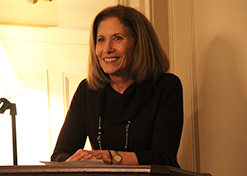 "We have worked successfully to create a community that is recognized."
As Carole Haber prepares to step down this summer as dean of the School of Liberal Arts at Tulane, she looks with pride at what she's accomplished leading the school since 2008.
SLA Welcomes Newest Dean's Advisory Council Member

Emily Shearburn graduated from Tulane University's School of Liberal Arts in 2015 with a BA in English. Currently, she lives in New York City and is a Social Media Manager at Hawkins International Public Relations, a boutique travel PR agency specializing in media relations and influencer marketing for luxury hotels and resorts. She supports Hawkins International's social media operation with responsibilities that include creating strategic content, leading client social media coaching efforts, and implementing influencer activations. While at Tulane, Emily was an active member of Kappa Alpha Theta sorority, where she served as their Chief Panhellenic Officer, and she was also a member of Relay for Life. In her spare time, Emily enjoys exploring new travel destinations and crossing restaurants off of her "foodie" bucket list. She's thrilled to join the DAC as a member this spring and looks forward to getting more involved in the post-graduate Tulane community!
---
---
---
---
Upcoming Events
Tulane Concert Band's 8th Annual Free Spring Concert
The Tulane Concert Band is in full spring bloom, celebrating New Orleans' 300th Anniversary with a broad repertoire from across three centuries. The 80-piece ensemble is performing on stage in the Dixon Hall Theatre on Wednesday, April 25 at 7:30pm, with a reception to follow. The performance is free to the public.
2018 Commencement
Friday, May 18th, 2018
9:00 AM – Graduate Hooding Ceremony
Saturday, May 19th, 2018
9:00 AM – Tulane Unified Ceremony
1:00 PM – SLA Diploma Ceremony
2:30 PM – SLA Reception
---