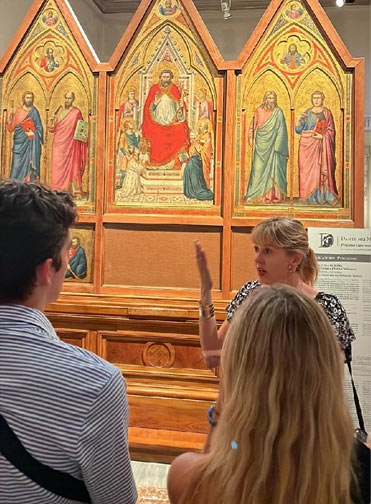 In June of 2022, Professor Holly Flora led a group of 49 students in Tulane's four-week study abroad program in Rome, Italy. Students selected two of six courses offered in Art History, Psychology, or Italian, including Prof. Flora's courses, Museums and Monuments in Rome and Early Renaissance Art.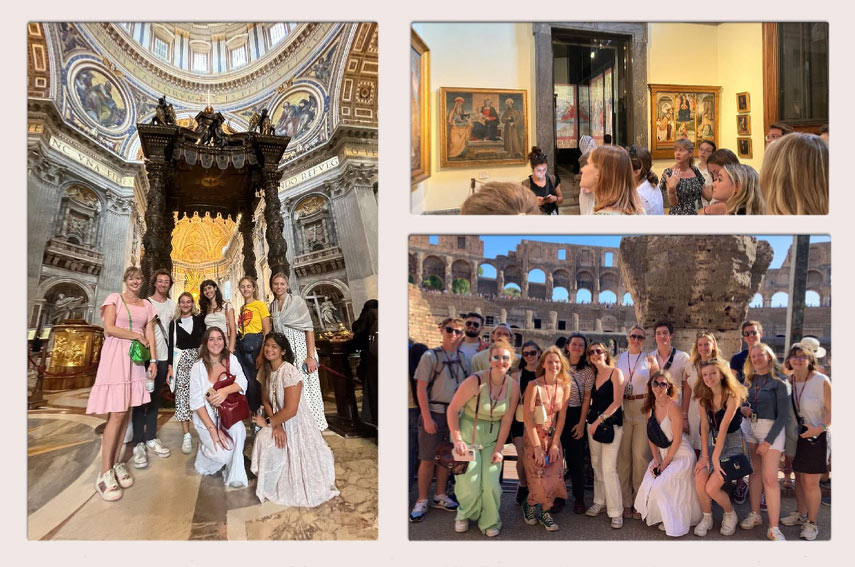 Students experienced the glories of Rome firsthand, including the Vatican Museums and Sistine Chapel, St Peter's Basilica and the Colosseum and Roman Forum.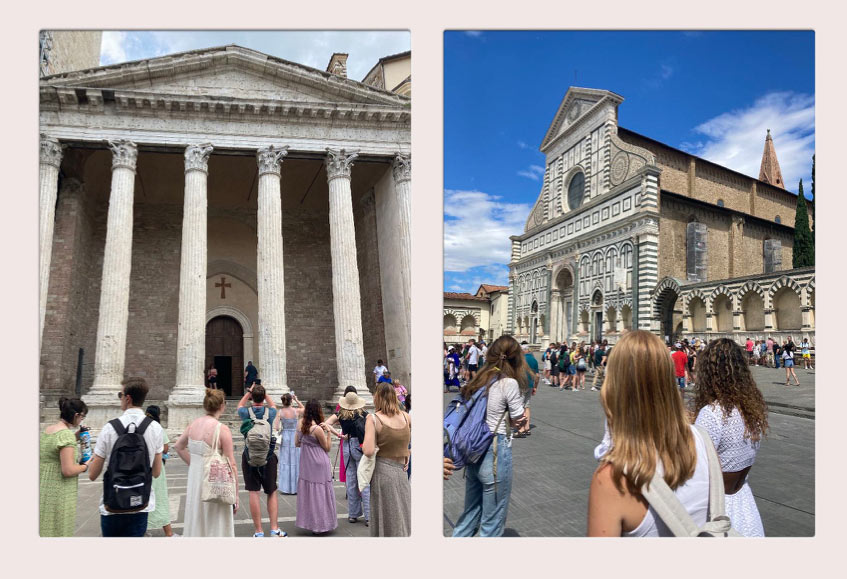 The program also included day trips to Assisi to visit the Basilica of St Francis and to Florence to see the Renaissance masterpieces in the Uffizi
The students also learned how to make frescoes in a hands-on workshop and made authentic Neapolitan pizza and tiramisu in a cooking class. On the weekends, students had free time to explore Naples, the Amalfi coast, Venice, and other cities.