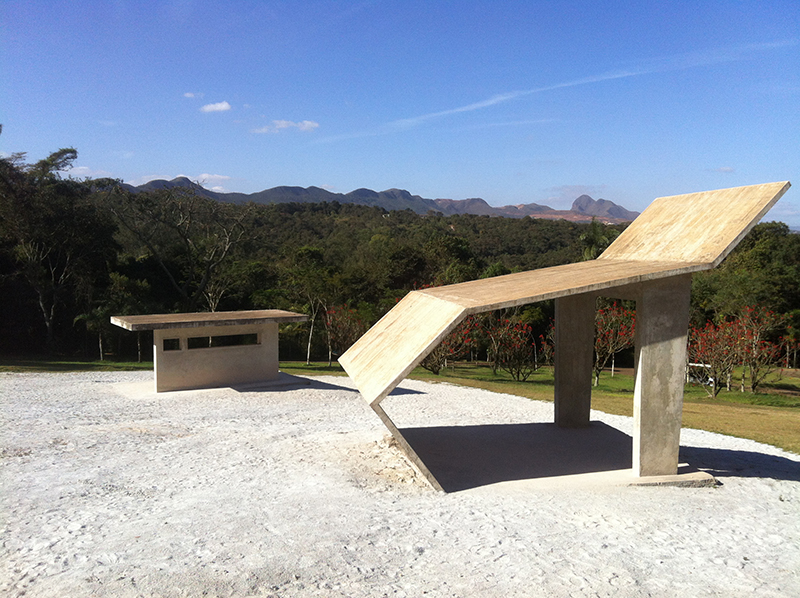 Education
Ph.D. University of Chicago, Art History
Biography
Adrian Anagnost teaches the history of modern and contemporary art and space in the Americas, with particular attention to Brazil, the U.S., and Atlantic World networks.

Publications have considered representations of vernacular architecture, informality, and race in Brazilian modernism (Brésil/s 2021); performance and urban intervention as a mode of site-based historical commemoration of a revolt by enslaved people in 19th-century Louisiana (RACAR 2021); pandemic-era DIY design (Design Issues 2022), and forms of evidence for the study of West African architecture in the period of early modern globalization.

Anagnost's book Spatial Orders, Social Forms: Art and the City in Modern Brazil was released by Yale University Press in 2022, and current research considers the militarized ecologies of the land- and waterscapes in Louisiana where the Mississippi River meets the Gulf of Mexico.

Anagnost advises theses and dissertations on art and architecture of the Americas, socially engaged art, performance, urbanism and placemaking, and museum studies.
ORCID: https://orcid.org/0000-0003-2943-9087
Publications
"Anti-Social Housing: Migration and Temporary Architectures in Berlin," ASAP/Journal Forum: Precarity, Temporality and Public Housing, ed. Emily J. Hogg and Bryan Yazell (forthcoming 2023)

"When Modernism Met the Mob in Brasília," Bloomberg CityLab, January 11, 2023, https://www.bloomberg.com/news/articles/2023-01-11/in-brasilia-modernist-architecture-met-political-violence

"Pandemic Design: Art, Space, and Embodiment" [with Manol Gueorguiev], Design Issues 38, no. 3 (2022): 5-19.
Spatial Orders, Social Forms: Art and the City in Modern Brazil (Yale University Press, 2022)
"Edo Spaces, European Images: Iterations of Art and Architecture of Benin" [with Manol Gueorguiev], Perspectives on In/Stability (Art Institute of Chicago, 2022), https://www.artic.edu/digital-publications/36/perspectives-on-instability/14/edo-spaces-european-images-iterations-of-art-and-architecture-of-benin
"Performing São Paulo: Flávio de Carvalho and the Experimental City, 1928-31," Journal of Global South Studies, 38, no. 1, special issue: Experimental Urbanity in São Paulo, ed. Jay Sosa, Aiala Levy, and Daniel Gough (2021): 54-79.
"Dread Scott's Slave Rebellion Reenactment: Site, Time, Embodiment," RACAR: revue d'art canadienne / Canadian Art Review (Montreal) 46 (2021): 59-74.
"Déplacer le peuple : la photographie et les territoires du populaire dans le magazine Habitat du MASP," Brésil(s): sciences humaines et sociales (Paris) 19, Le populaire et le moderne : l'art brésilien, 1950-1980 (2021) [English preprint]
"Decentralize! Art, Power, and Space in the New York Art World," Konsthistorisk tidskrift / Journal of Art History 89, no. 2 (2020): 100-125.
Revised & expanded "Bo Bardi [née Bo], Lina," Grove Art Online
Revised & expanded "Niemeyer (Soares Filho), Oscar," Grove Art Online
"Immanent Rhythm, Readymade Dance: Appropriation in Hélio Oiticica's Parangolés," in Hélio Oiticica: Dance in My Experience, exh. cat., MASP/São Paulo Museum of Art (São Paulo: Museu de Arte de São Paulo, 2020).
"Limitless Museum: P. M. Bardi's Aesthetic Re-education," Modernism/modernity (November 2019): 687-725.
Looters: Itinerant Images of West African Architecture (exhibition), The Albert and Tina Small Center for Collaborative Design, New Orleans, LA (Oct. 14 - Dec. 13, 2019)
"Theaster Gates' Social Formations," nonsite 24, The Neoliberal Coup (Summer 2018).
"Americans in Athens: Learning from Documenta 14," all-over: Magazin für Kunst und Ästhetik (Basel/Vienna) 14 (Spring 2018): 17-29. [with Manol Gueorguiev]
"Lygia Pape in Transit: Performing Site in 1960s-1970s Rio de Janeiro," ASAP/Journal 2, no. 3, Site Specificity without Borders (September 2017): 521-550.
"Craft and Conquest: The 15th Venice Architecture Biennale, May 28-November 27, 2016," nonsite #20 Political and Aesthetic Post-Mortem (Winter 2017).
"Parasitism and Contemporary Art," in Beyond Critique: Contemporary Art in Theory, Practice, and Instruction, ed. Pamela Fraser and Roger Rothman (New York: Bloomsbury Academic, 2017), 79-96.
"Teresa Żarnower: Bodies and Buildings," Woman's Art Journal 37, no. 2 (Fall/Winter 2016): 38-49.
"Creaturely Life and Bodily Expressivity in Pedro Almodóvar's Talk to Her," Chicago Art Journal 21 (2012).
"Internationalism, Brasilidade, and Politics: Waldemar Cordeiro and the Search for a Universal Language," Hemisphere: Visual Cultures of the Americas 3 (2010).
Reviews
Review of Form and Feeling: The Making of Concretism in Brazil, ed. by Antonio Sergio Bessa, ReVista: Harvard Review of Latin America (April 21, 2021) https://revista.drclas.harvard.edu/form-and-feeling-the-making-of-concretism-in-brazil/
Review of Abigail McEwen and Susanna Temkin's Concrete Cuba: Cuban Geometric Abstraction from the 1950s, caa.reviews, January 9, 2018, caareviews.org/reviews/3123.
"Hélio Oiticica's Underground Order," December 20, 2017, Pelican Bomb, pelicanbomb.com/art-review/2017/h%C3%A9lio-oiticicas-underground-order.
---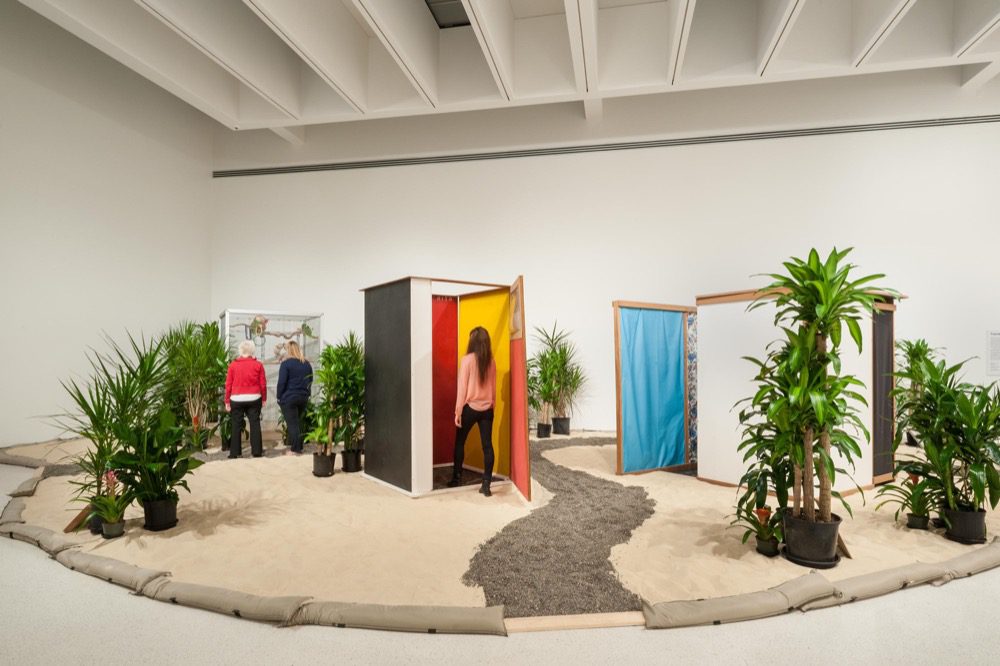 pelicanbomb.com
Adrian Anagnost looks at how Hélio Oiticica's canonical practice has been received over time in Brazil and the United States.
---
"Hélio Oiticica: dobrar a moldura, de Irene V. Small," ARS (São Paulo) 15, no. 30 (2017): 293-300; online at http://www.revistas.usp.br/ars/article/view/138502/135034.
"Presence, Silence, Intimacy, Duration: Lygia Clark's Relational Objects," May 10, 2017, Pelican Bomb, http://pelicanbomb.com/art-review/2017/presence-silence-intimacy-duration-lygia-clarks-relational-objects.
Review of Irene V. Small's Hélio Oiticica: Folding the Frame, Critical Inquiry 43, no. 3 (Spring 2017): 752-753; online at http://criticalinquiry.uchicago.edu/adrian_anagnost_reviews_helio_oiticica.
Awards
Mellon Foundation Sawyer Seminar (with Mia Bagneris): Sites of Memory: New Orleans and Place-based Histories in the Americas (2021-2022)
ACLS Fellowship (2019-2020)
College Art Association (CAA) Millard Meiss Publication Fund Grant to Yale University Press (2019)
Andy Warhol Foundation Platforms Exhibition Grant, administered by Antenna.Works and Ashé Cultural Arts Center, for the exhibition Looters: Itinerant Images of West African Architecture, at The Albert and Tina Small Center for Collaborative Design (2019)
eikones Center for Theory & History of the Image Research Fellowship, University of Basel (2018)
Deutscher Akademischer Austauschdienst (DAAD) Faculty Summer Seminar: "Rethinking Performance," led by David J. Levin, University of Chicago (2017)
College Art Association (CAA) Professional Development Fellowship, Honorable Mention (2015)
Dissertations and Theses Advised
Supervisor
Ruth Asawa Beyond Black Mountain: Materiality, Biomorphism, and Nisei Identity (BA honors, 2022)
"Les Sud-Américains ont pris Paris": Kinetic Art and South American Artistic Presence in France in the 1950s-70s (BA honors, 2022)
"Out of the fragments…new worlds": Perspectival Experiments and Spatiality in the Work of Diego Rivera, 1913-1933 (PhD, in progress)
e(femme)era: Materialized Identity-Making in South Texas-Based Feminist Zines (MA, 2021)
The Caribbean at an Arm's Length: American Imperial Spectatorship in the Underwoods' Stereotour of Puerto Rico (MA, 2021) digital component link: https://exhibits.tulane.edu/exhibit/caribbean/
Acquiring Little Mexico: William Spratling's Object Collection Practices and U.S. Images of Mexico, 1926 to 1940 (MA, 2020)
De/Face: Performance and Painting in Chicanx Public Art (MA, 2019)
"Para el ala y para el vuelo": Photography and Nation in Revista Alero (MA, 2019)
The Modern Irish: Jack Butler Yeats (BA, 2019)
Orientalized Indigenism in Chile: Expansionism, Genocide, and Art (1845-1905) (MA, 2018)
Reader
Black Masks, Raced Skin, and the Flawed Archive: Examining Identity in the Simien Collection Dual Portrait (MA, 2022)
"if you can surrender to the air, you can ride it": the alchemy of vanessa german (MA, 2022)
Anchored in Chalk: The Rise and Fall of Cy Twombly (MA, 2021)
The Labor of Sculpture (MFA, 2020)
The Art of Erasure: Portrait of a Woman of Color of Antebellum New Orleans (MA, 2019)
Grace Hartigan and Frank O'Hara: Partnership, Painting, and Camp in the New York School (MA, 2019)
Breeching Taboo: Depictions of Pregnancy in the Work of Gustav Klimt (MA, 2018)
Cutting Time: A Temporal Reading of Wangechi Mutu's Collaged Bodies (MA, 2017)
Figuring Female Corporeality: The Body in the Early Work of Niki de Saint Phalle (MA, 2017)
Student Awards
Winner of the 2022 Peter C. Marzio Undergraduate Award for Outstanding Research in Latin American and Latino Art, International Center for the Arts of the Americas (ICAA), Museum of Fine Arts, Houston (MFAH)
Fulbright Doctoral Dissertation Research Abroad (DDRA) Fellowship
Americas Research Network (ARENET) Transnationalism Fellowship to Mexico
International Fellowship Programme at the Staatliche Museen zu Berlin
ArtTable Diversity Fellowship, Morgan Library, New York, NY
Rare Book School Scholarship, University of Virginia
Student Placements
Mákina Editorial, Bogotá
PhD program, Art History, The Graduate Center, CUNY
PhD program, Art History, The University of Chicago
PhD program, Art History, The University of Los Angeles
MA program, Art History, Trinity College Dublin
Office of Advancement, Honolulu Museum of Art
University of Texas Press Publishing Fellowship
Courses
Art History Survey II: Renaissance to the Present
Art in 20th-century Latin America
Doing Public Art History
Exhibiting the World: World Expositions and Biennials
Global Contemporary Art
Global Surrealism
History of Photography
Monuments and Public Memory
Performance & the Body in Contemporary Art
Social Practice Art: Theory & Practice
Utopias in Modern Art