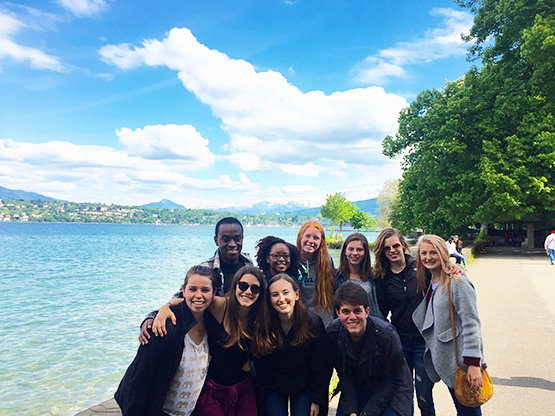 Every summer, School of Liberal Arts students travel all over the globe as they continue their studies. Above, SLA students visit Switzerland as part of the Institute for International Development in Geneva. View a slideshow of summer activities submitted by students and faculty.
Student Spotlights - Summer Experiences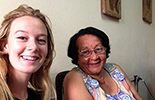 This summer I traveled to both Cuba and Brazil to learn about their public health systems. I conducted research in Cuba at the National School of Public Health, and learned about Zyka and maternal health in Brazil.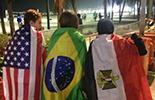 I decided to work as a volunteer in the Rio 2016 Olympics because I used to live in a NE part of Brazil, a city called Recife. There I learned Portuguese and kept a very strong desire to return to Brazil.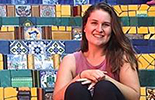 In 2013, Elizabeth Wittenberg applied via the official 2016 Olympic games website to work in Rio. She learned that she had been selected as a volunteer last winter.

This summer I participated in two internships in the entertainment industry. The first was at PMK*BNC, an entertainment PR firm, and the second was Cross Creek Pictures. I worked in the film and development departments respectively. Everything was amazing! I was an integral part of the team in each office, helping everyday with press breaks or writing coverage.

This summer I was fortunate enough to intern for Sony Pictures Entertainment in their TV casting department in Los Angeles, CA. Over the course of my 14 week internship I have learned so much about the entertainment industry. My bosses Dawn Steinberg, Delia Frankel, and Randi Chugerman oversee the casting for over 30 scripted shows that Sony currently has on air or in development.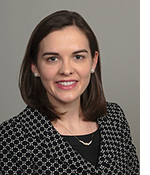 Passion for Shakespeare Continues after Tulane
There is no doubt that my Tulane degree and my four years in New Orleans shaped not only my career, but who I am today. I met my husband in New Orleans (he is a Tulane Law graduate), and we visit often, now with the added joy of sharing our favorite city with our daughter. And on our visits, I always find myself drawn back to Tulane, returning to check in on the school that gave me so much.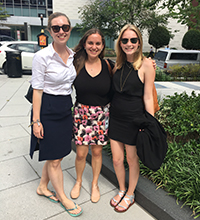 H. Andrew Schwartz (A&S '90)
In Washington, internships matter. Most people can't work here unless you begin to pay your dues as a summer intern – hopefully with a prestigious organization that offers the opportunity to pursue substantive work.
Tulane CSIS interns from left, Cara Williamson, Ella Weiner, and Franny Hocking in Washington this summer.

Through a newly awarded $25,000 grant from the National Endowment for the Arts (NEA), the New Orleans Shakespeare Festival at Tulane in the School of Liberal Arts will continue igniting excitement about language and learning by bringing professional Shakespeare into the lives of local students.
---
---
---
---
---