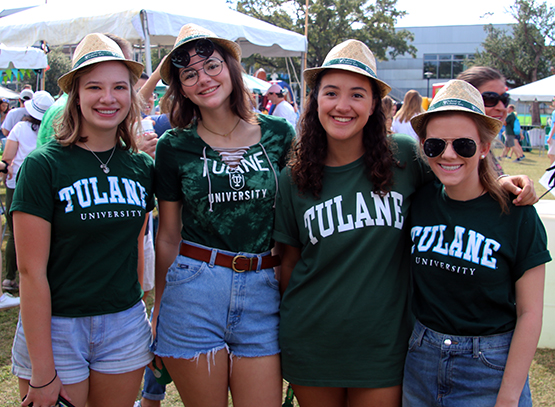 The Green Wave spirit was on full display for Homecoming 2017. Bringing together students, family, friends, and alum, the School of Liberal Arts welcomed our community for a special day of Tulane fun.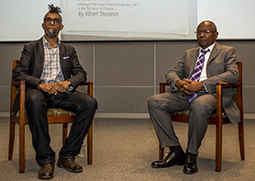 On November 7th, the New Orleans Center for the Gulf South and Antenna Gallery hosted historian Leon Waters and performance artist Dread Scott for a discussion of the rebellion of 1811 and its historic and present significance to the region and larger national community.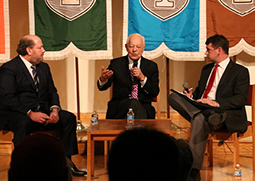 Bob Schieffer, former host of "Face the Nation" on CBS and Andrew Schwartz, Tulane alumnus and chief communications officer at the Center for Strategic and International Studies, visited the uptown campus to discuss their book and to share their perspectives on the state of modern journalism.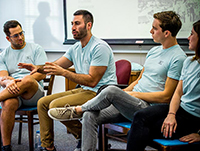 Students in the Philanthropy and Social Change course in the Tulane School of Liberal Arts learn the ins and outs of giving by distributing funds provided by The Philanthropy Lab to local organizations of their choosing.
The students received a visit from Dr. Peter Gold, a Tulane alumnus and founder of Strong City, who offered guidance on creating a foundation to support nonprofit organizations.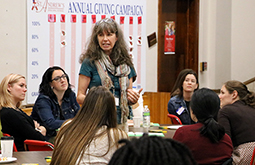 On October 21-24, associate professors of political science, Mirya Holman and J. Celeste Lay, hosted nearly 70 scholars from 51 universities in the United States and Canada to Tulane for the New Research in Gender and Political Psychology conference.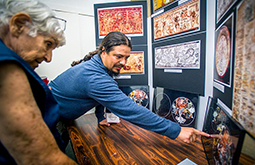 The Middle American Research Institute and the Department of Anthropology recently hosted the 8th annual South-Central Conference on Mesoamerica (SCCM), which brought together scholars from across several disciplines who study the cultures and people of Mesoamerica.
---
---
---
---