Message from the Dean: November 2017 Issue
11/15/2017
A Community of Scholars
As academics, our work can be somewhat solitary. We toil in the archives, hone our craft in the studio, develop elaborate data sets, and worry about the syntax and phrasing of every sentence. And the results can be remarkable. With pride, in this newsletter we note the recognition given to our "genius" creative writing professor, Jesmyn Ward, who won a MacArthur Fellowship, and the innovative research of sociologist Katherine Johnson. We are also pleased to note Ladee Hubbard, who teaches in the Africana Studies program, was just awarded the Ernest J. Gaines Award for Literary Excellence for her new novel, The Talented Ribkins, In fact, she recently appeared on Late Night with Seth Meyers to discuss her craft.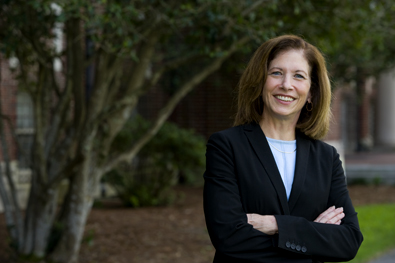 In producing such work, however, our goal is not simply to master the individual undertaking but to create a community of scholars. Through conferences, lectures, and performances we offer forums that inform, challenge, and enlighten.
Certainly, as you will read in the articles that follow, the past month has been filled with such exciting undertakings. The Department of Anthropology and the Middle American Research Institute (MARI) hosted the 8th annual South-Central Conference on Mesoamerica (SCCM), which brought together scholars studying the people and cultures of Mesoamerica. With the support of the New Orleans Center for the Gulf South, historian Leon Waters and performance artist Dread Scott discussed the 1811 Louisiana slave rebellion and its historic and present significance to the region and larger national community. Seventy scholars from the United States and Canada gathered at Tulane for the 3rd annual New Research in Gender and Political Psychology (GPP) conference. And a packed audience sat spellbound as noted newsperson Bob Schieffer and alumnus and communications officer at the Center for Strategic and International Studies Andrew Schwartz discussed their new book, Overload: Finding the Truth in Today's Deluge of News. In each of these events, the School of Liberal Arts supported one of the true aims of the university: to create a community based on the power of ideas.