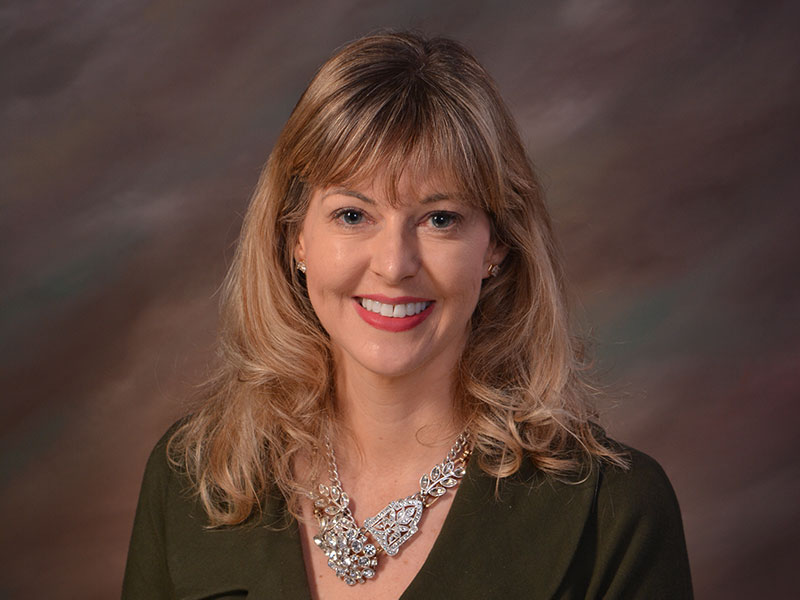 Education
PhD, Institute of Fine Arts, New York University
Biography
Holly Flora's scholarly work explores the themes of narrative, imagination, materiality, and gender in the devotional art of late medieval and early Renaissance Italy. She has received a number of research fellowships, including awards from the American Association of University Women, the Metropolitan Museum of Art, the Scuola Normale Superiore in Pisa, Italy, the Samuel Kress Foundation, and the International Center of Medieval Art. In 2010-11 she was appointed the Millicent Mercer Johnsen Rome Prize Fellow in Medieval Studies at the American Academy in Rome. In 2015-16 she was the Jean-Francois Malle Fellow at the Harvard Center for Renaissance Studies at Villa I Tatti in Florence, and in 2016-17 she was awarded an Artists and Scholars grant from the Louisiana State Board of Regents.
Prof. Flora's first monograph, The Devout Belief of the Imagination: the Paris Meditationes Vitae Christi and Female Franciscan Spirituality in Trecento Italy (Brepols, 2009) is the first in-depth study of the most important illustrated manuscript of the Meditationes Vitae Christi in terms of a female Franciscan audience. Prof. Flora was recently awarded the Premio San Francesco from the Pontifical University of Saint Anthony (Antonianum) in Rome for her book Cimabue and the Franciscans (Brepols, 2018). She is also co-editor, along with Sarah S. Wilkins, of Art and Experience in Trecento Italy: Studies from the Andrew Ladis Memorial Conference in New Orleans, and is co-editor of the book series Trecento Forum. She is also co-editor with Peter Toth of The Meditationes Vitae Christi Recosidered: New Perspectives on Text and Image (Brepols, 2021). Her articles have appeared in a number of journals, including Gesta, Ikon, Studies in Iconography, Art History, and I Tatti Studies, as well as several edited volumes of essays. 
Before coming to Tulane, Prof. Flora worked in the museum world in New York. She curated the exhibition Cimabue and Early Italian Devotional Painting, at The Frick Collection (2006), where she held a two-year Andrew W. Mellon Curatorial Fellowship. For two years she was the curator of the Museum of Biblical Art in Manhattan, where she organized exhibitions on Ethiopian art, Georges Rouault, illuminated Bibles, and images of the Prodigal Son. Prof. Flora also spent eleven years on the paid lecturing staff of the The Cloisters.
Prof. Flora continues to be involved in museum-related research and teaching projects.  Drawing upon her museum experiences, Prof. Flora teaches a course on the ethics of collecting for the Tulane-Siena Institute for International Law and the Arts every summer in Siena, Italy, and teaches courses on museum education in Tulane's undergraduate study abroad program in Rome, Italy.
Selected Recent Publications
Flora, Holly and Peter Toth. Meditationes Vitae Christi Recosidered: New Perspectives on Text and Image. Brepols Publishers, 2021.

Antonio Montefusco, David Falvay, Diego Dotto, with iconographic commentary by Holly Flora, Meditationes Vitae Christi in volgare secondo il codice Paris, BnF, it. 115. (Venice: Edizioni Ca Foscari, 2021).
"Passion, Charisma, and Gender in an Illuminated Manuscript of Bonaventure's Life of St Francis," Specula 1:1 (2021), pp. 123-151.
"Happy Endings: Eschatology in Cimabue's Apocalpyse," in Jeffrey K. McDonough, ed. Teleology: A History, series Oxford New Histories of Philosophy (Oxford University Press, 2020), pp. 116-122.
"Sensory Engagement and Contemplative Transformation in Cimabue's Assisi Transepts," in Oleg Bychkov and Xavier Seubert, eds., Aesthetic Theology and the Franciscan Tradition (Routledge, 2019), pp. 49-71.
"Cimabue's Santa Maria degli Angeli at Assisi," in Steven J. McMichael, ed., Medieval Franciscan Approaches to the Virgin Mary, (Brill, 2019), pp. 275-301.
Flora, Holly and Sarah S. Wilkins. Art and experience in Trecento Italy: proceedings of the Andrew Ladis Trecento Conference, New Orleans, November 10-12, 2016. Brepols Publishers, 2018.
Flora, Holly. Cimabue and the Franciscans. Turnhout: Brepols Publishers, 2018.
Flora, Holly. The Devout Belief of the Imagination: The Paris 'Meditationes Vitae Christi' and Female Franciscan Spirituality in Trecento Italy. Turnhout: Brepols Publishers, 2009.
Flora, Holly. "Empathy and Performative Vision in Oxford Corpus Christi College Ms. 410," Ikon: A Journal of Iconographic Studies (vol 3, 2010).
Flora, Holly. "Women Wielding Knives: The Circumcision of Christ by His Mother in an Illustrated Manuscript of the Meditationes vitae Christi (Paris Bibliothèque Nationale de France MS. ital. 115)", in The Christ Child in Medieval Culture: Alpha es et O! ed. Mary Dzon and Theresa M. Kenney (University of Toronto Press, 2011).
Recently Supervised MA Theses
Sarah Mathiesen, "Alexander the Great: Created in Whose Image? A Study of Venice, Hellenic Institute Codex Graecus 5"
Michael Shane Harless, "The Interior Altars of Invisible Women: Art and Clarissan Spirituality at Santa Maria Donna Regina, Naples"
Shannah Rose,  "Narrative and the Senses in the Art of Giovanni di Paolo (1403-1482)"
Courses
Art and Architecture of Medieval Italy
Art and Belief in the Western Tradition
Early Christian and Byzantine Art
Early Renaissance Art
Medieval Manuscripts
Medieval Pilgrimages
Museums and Monuments in Rome
Romanesque & Gothic Art
Women and Gender in Medieval Art