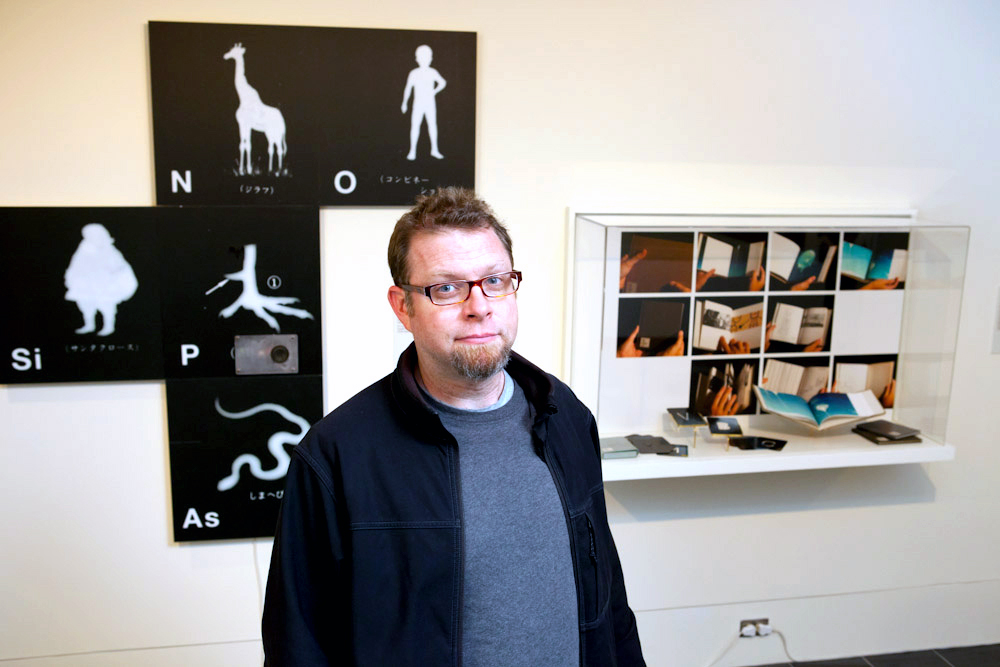 Education
MFA, Graphic Design, Yale University
MFA, Painting, The University of Texas at Austin
BFA, Painting and Printmaking, Virginia Commonwealth University
Biography
Over the past six years within Kevin's work, one can see transitions in media from painting, video, physical computing, and more recently to 2-dimensional digital prints. Through this synthesis of media, the conceptual investigation of the natural world through charts, diagrams, and systems is a constant theme. His early work used solar energy to power a fictional television station, while more recent work uses sensors to create an interactive video installation that questions entropy.
Kevin has exhibited throughout the United States, Asia, and Europe. His work has been featured in ID Magazine, Idea Magazine, Neural Online, The New York Times and MSNBC. Most recently, he has exhibited his work at Art Lab Akiba in Tokyo, Japan; The Anderson Gallery at Virginia Commonwealth University, Richmond VA; Rudolph Blume Fine Art / ArtScan Gallery in Houston, Texas; the Thompson Gallery at Furman University in Greenville, South Carolina; Stasjon K in Sandnes, Norway; and 1708 Gallery in Richmond, VA.
Kevin was recently awarded The Lavin-Bernick Grant 2018; The Awards to Louisiana Artists and Scholars (ATLAS) 2011; The Louisiana Division of the Arts Artist Fellowship for 2009-2010; the Louisiana ArtWorks, Studio Residency Program 2009-2010; AiR Sandnes Residency, Stasjon K, Sandnes, Norway 2008; the KAT Fund, Houston Contemporary Art Museum 2006; and two Virginia Museum of Fine Arts Fellowships 1995 and 2000.
He has taught at The University of North Carolina at Greensboro, The University of Oregon, The University of Pennsylvania, and is currently Professor of Digital Arts and Chair of the Newcomb Art Department at Tulane University.
"Engineering Art," News from the Field, School of Liberal Arts, October 14, 2013.