The throwing room is equipped with 15 Shimpo Whisper potters wheels, one Lockerbie kickwheel, an extruder, sinks, and abundant shelf, counter, and table space. The handbuilding room houses a large Brent slab roller and extruder, sinks, tables and lots of shelving. A plaster working room provides space for mold making and a Slip-o-matic for slip casting. The clay mixing room contains a Soldner mixer, a large Venco pugmill, a smaller Axner pugmill for porcelain, and storage for raw clay and glaze materials.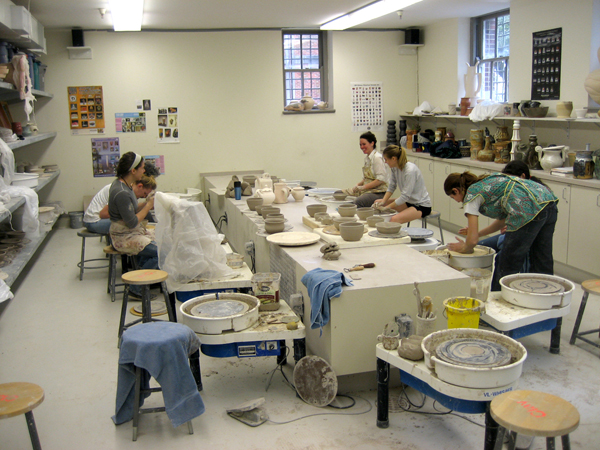 The spacious glaze room is fitted with a large spray booth, laboratory fume hood for glaze mixing, raw material under-counter bins, ball mill, huge sink, and all stainless steel work tables and glaze mixing areas.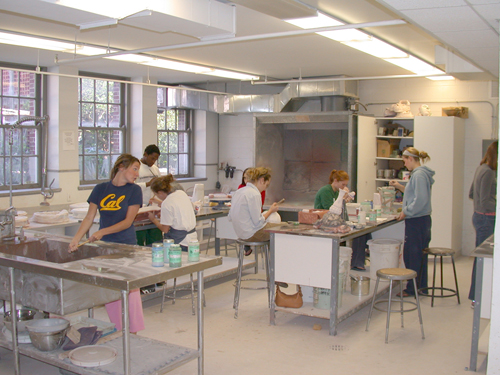 The kiln room (a large room built originally to house the Newcomb Pottery bottle kiln and equipment in 1918) contains 7 electric kilns, (one Cone Art 3.3 cu ft., one Cone Art 7 cu ft., three Cone Art 10 cu ft, a Bailey 12 cu. Ft. oval, a 20 cu ft. Fredrickson and one test kiln) and five gas kilns (two 16 cu ft downdraft, one 24 cu ft updraft,  a 60 cu ft. car kiln (updraft) and a 16 cu. Ft. soda kiln (downdraft). Large and fragile work is easily handled with a Big Joe electric forklift and the pull out bed of the large gas car-kiln. Steel fabricating equipment includes horizontal band saw, gas and Tig/arc welders. A covered outdoor firing area houses two raku kilns and a 16 cubic foot soda kiln.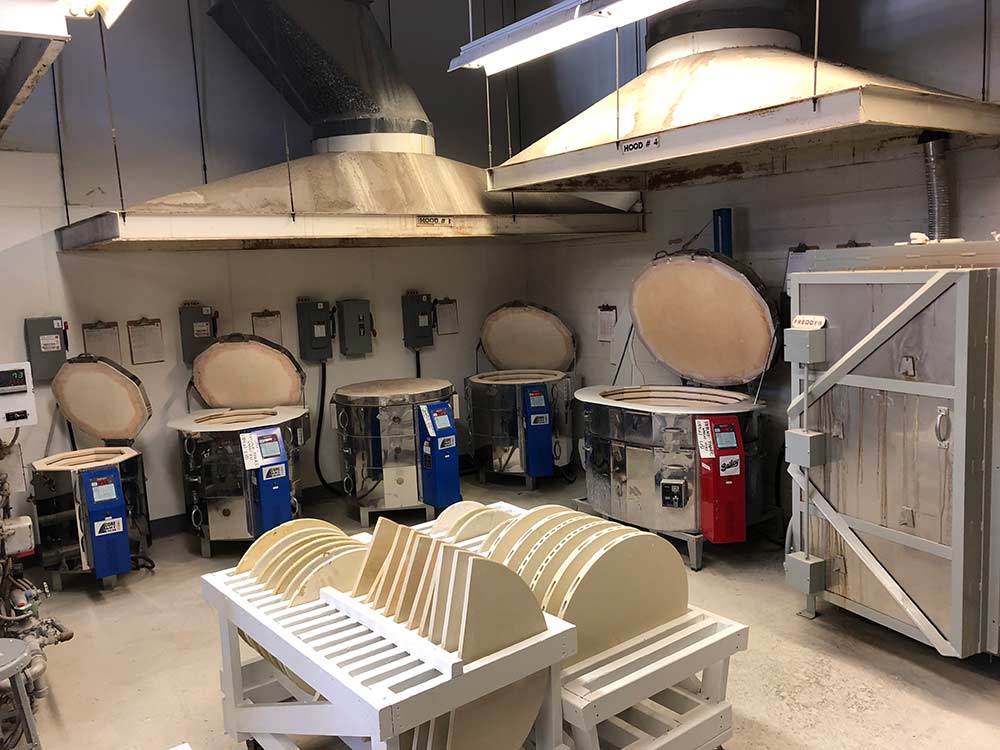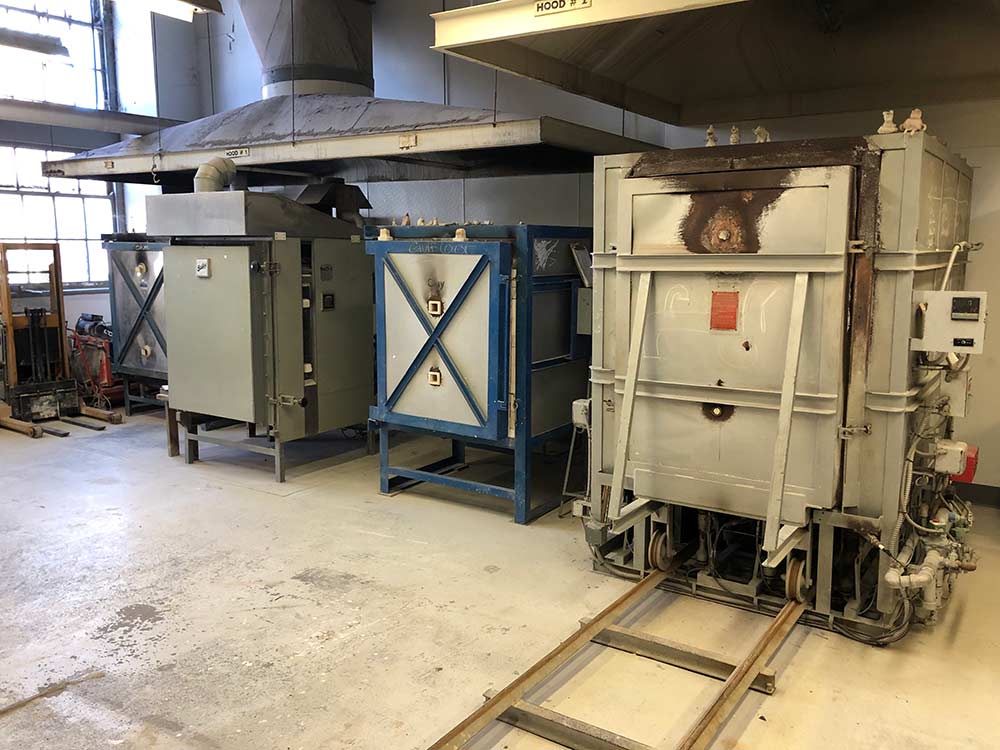 There are private individual studios for graduate students. Enrolled students have 24-hour access to the facilities. More facility shots: